At ComplianceHR, we strive to simplify the complexity of employment law. Our passion motivates us to provide employers of all industries, sizes, and locations with easy-to-use solutions. Our solutions empower HR professionals and in-house attorneys to treat their workforce fairly while minimizing associated costs and risks. Taking into account the needs of our customers, we've developed a product vision and roadmap to enhance our solutions and content. Explore our exciting vision, roadmap, and updates below!
Product Vision
Our journey starts by imagining the many HR and legal employment law related topics organized into four categories:
Risk - Understand compliance risk before making a decision
Policies - Be empowered to efficiently create, manage, and update compliant handbooks
Documents - Quickly create compliant documents and learn about related risks and procedures through their production
References - Understand requirements and stay updated about regulatory changes in order to maintain compliance
Using these categories as a framework, ComplianceHR is committed to enhancing, evolving, and growing our solutions to support your organization through the many challenges you face today.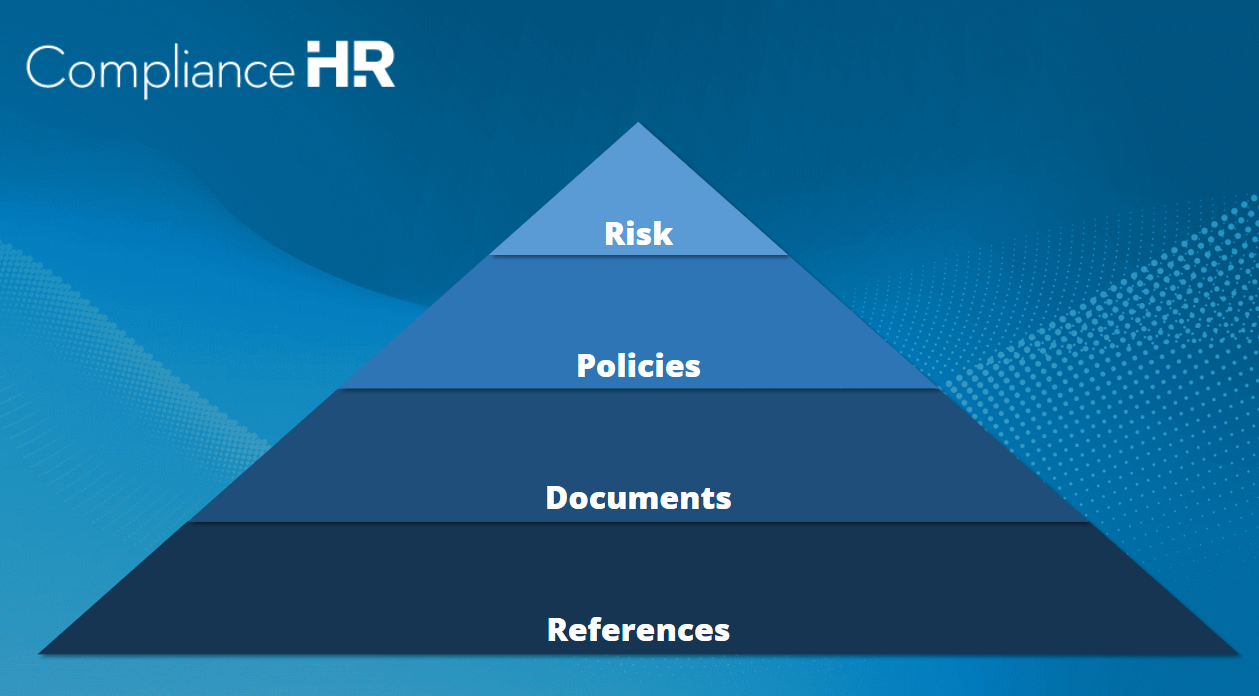 2023
ComplianceHR Risk Center
Enhance audit efficiency with Navigator IC bulk creation update (Q2)
Redesign Navigator OT with improved workflows (Q3)
ComplianceHR Reference Center
Continue to migrate and unify reference content within the new report design

(e.g., Posters and Meal and Rest reports in Q2, Posters future content in Q3)

Expand topics (e.g., onboarding and termination requirements)
Enhance functionality (e.g., timeline view, search/filtering)
ComplianceHR Document Center
Centralize documents and forms into new solution (Q3)
Improve the flexibility and speed of document creation
2024+
ComplianceHR Reference Center
Continue to expand topics and functionality
ComplianceHR Document Center
Expand types of documents and forms
Enhance functionality
ComplianceHR Policy Center
Redesign PolicySmart™ with a focus on handbook management
ComplianceHR Risk Center
Continue improving Navigator IC and Navigator OT
Add additional risk analyses (e.g., ADA reasonable accommodations)
ComplianceHR Platform
Improve navigation experience

Develop cross-solution search
Learn About Past Releases
To learn about past releases, check out our blog. You'll also find helpful hints and tips for our employment law solutions.
Interested in Learning More?

If you're not currently subscribed and are interested in learning more about our solutions submit a request to support@compliancehr.com. Your inquiry will be routed to the appropriate party.
Feedback

If you have feedback related to our Product Vision and Roadmap, please complete this brief form.